Meet the Boss & the Cornerstone Windows Team
Tony Szik
Cornerstone Windows & Patio Doors founder and owner, Tony Szik, has been working in the home improvement industry for over 40 years. From full home construction to customized remodels and now, window and patio door replacement.
Tony has developed a meticulous pre-sight measuring system which lends to installation projects with no drywall or stucco damage. Most jobs are completed in one day.
Cornerstone uses ONLY full-time employees. There are no sub-contractors. This maintains a high level of quality control and a seamless installation process.
Antonio Aguirre
Antonio Aguirre has been with Cornerstone Windows since 2006. After receiving project specifications from the sales department, Antonio serves as onsite foreman, coordinating removal of old windows and doors to custom installation of all purchased products.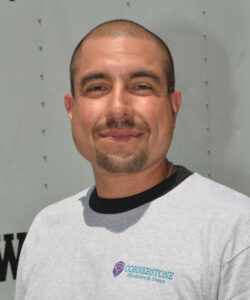 Our Reputation
Reputation is critical for a local business like Cornerstone. Word-of-mouth reviews and repeat customers are the keys to success and growth in the South Bay area of Los Angeles. Consistently high customer reviews on YELP and Angie's List solidify the company's high standing in the home improvement industry. Cornerstone is a proud member of the Better Business Bureau.
FREE CONSULTATION-NO PRESSURE
Cornerstone's approach to sales is low pressure. The "hard sell" seldom works. We  respect your time and promise to keep our sales presentation low key and focused.
We find out what the potential customer wants, educate them on the options and process, then present a precise proposal. New windows and doors are a big investment. Pushing people to make a quick decision doesn't work.
We encourage customers to research other companies and products. Our office staff is available  to answer questions-  310-325-4700.
The Cornerstone Commitment
Our commitment to supplying customers with the finest windows and patio doors, is backed by our dedication to customer satisfaction. Contact us for a free in-home estimate @  (310) 325-4700 and start enhancing your home's beauty and value today.
At  Cornerstone Windows & Doors, our ultimate goal is to provide you with the highest quality windows. Your home's beauty and function with be enhanced by a wide range of products from industry-leading suppliers.