Cornerstone Windows Suppliers
Cornerstone is proud to install vinyl replacement windows from the industry's premier suppliers, Simonton and Milgard. Both companies feature double lifetime warranties.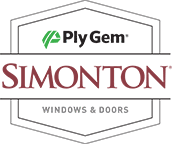 The Cornerstone Commitment
Our commitment to supplying customers with the finest windows and doors is backed by our dedication to customer satisfaction. At Cornerstone, we treat each installation with the attention and care it deserves. Contact us for a free in-home estimate or call us at (310) 325-4700 to start enhancing your home's beauty and value today.